Following our continuous success in helping key clients in overcoming their on-going Recruitment and HR challenges and maintaining alignment with our vision for the company, we are delighted to announce the launch of our latest service "Career Portal Hosting" through which we provide employers with a professional cloud-based Career Portal solution to manage and publish their latest vacancies on their website. The key features of our solution that employers will enjoy are:
Branding the employer with a professional and dedicated Career Portal as the communication gateway with applicants.
Publishing the latest vacancies to the employer's Career Portal and to each of his social media company pages in just one click (this is the first solution to provide such feature).
Expanding the employer's sourcing channels where he will enjoy having his jobs automatically published to LinkedIn Jobs, Indeed.com, and many other websites. With no additional cost.
Providing the employer with the flexibility to choose the address to his new Career Portal. The below are just few examples:

http://careers.xxxxxxx.com
http://xxxxxxx.careers
http://xxxxxxx.handover.careers
The new service is branded under the name Handover Careers which is a website that we have launched to be dedicated for hosting the Career Portal for our clients. Please feel free to navigate throughout the website via the below link to have more details and understanding of the advantages and unique features of the Career Portal Hosting service.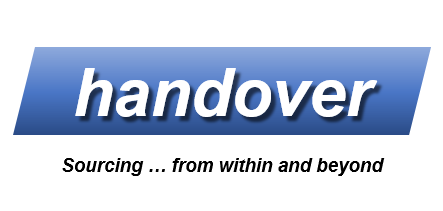 We would love to provide you with more details on the Career Portal Hosting service and we can arrange a live demo upon your request. Please do not hesitate to contact us for further details or enquiries.
---
Relevant keywords: hr_department, recruitment
---