Welcome to Handover Consulting
Handover Consulting is a specialized HR Consulting and Recruitment firm serving clients across the Middle East. You are very welcome to navigate through the website to understand more about our services and capabilities. It will be our pleasure to connect with you to better understand your requirements and help you in overcoming your challenges.
---
Upcoming HR Certification Programs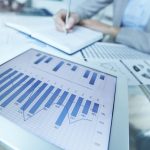 Certified Compensation and Benefits Manager (26 – 27 June 2020) – Dubai
-
The Certified Compensation and Benefits Manager (CCBM) program aims at educating and couching (with practical examples) participants about different aspects related to Compensation and Benefits including introduction to components of Compensation Systems, approaches to Internal Equity (Job Evaluation), approaches to…

...
---