Program Overview
KPIs translate your business strategy into manageable, operational actions, based on the data you collect and monitor. They are an important component of the information needed to understand a company's progress. However, many businesses aren't leveraging the power that comes from understanding their data.

KPI selection and data gathering are considered by professionals all around the world to be the most challenging aspects in working with KPIs. A way to address these challenges is to build a sound framework to measure KPIs, starting from the moment they are selected, until results are collected to be centralized in performance reports.

This training program presents a rigorous KPI Measurement Framework that embeds 10 years of research in the field of key performance indicators and relies on best practices identified in the real business environment.

The Certified KPI Professional program is developed by The KPI Institute, a research institute specialized in business performance. It operates research programs in 12 practice domains ranging from strategy and KPIs to employee performance and from customer service to innovation performance. The KPI Institute is considered today the global authority on Key Performance Indicators (KPIs) research and education. (http://www.kpiinstitute.org)


By attending the Certified KPI Professional program you will be able to:

Differentiate between objectives, KPIs, and initiatives
Understand KPI selection in different contexts
Apply best practice techniques to KPI selection
Document KPIs in a standardized template
Learn when and how to use benchmarking in target setting
Optimize the KPI activation and data gathering process
Who should attend the program
The Certified KPI Professional program is intended for a wide range of professionals including:
Professionals interested in Measuring Performance:

Professionals from different fields, such as Finance, Human Resources, Production, Logistics, Information Technology and others,

interested in key performance indicators, will acquire the competencies needed to measure the performance of their team,

department, or organization.

Top/Middle/Lower Management Professionals:

Executives or operational managers, regardless of their field of expertise, will gain the ability and knowledge to measure

performance and maximize the value of using KPIs. The tools and resources offered as part of the Certified KPI Professional

program enable managers to apply the concepts learned within their organizations, immediately after the course.

Performance Measurement Experts and Consultants:

For professionals like Data Analysts, Strategy Managers/Consultants, Performance Management Officers or Performance

Architects, it is important to develop competencies in measuring performance, especially in terms of KPI selection and data gathering.

Usually, this particular audience already has a performance measurement system set in place and the Course offers them the opportunity to learn the best practices used in this field and identify how their current processes and approaches regarding KPIs can be improved.
---
Program Brochure
You can find all the details about the Certified KPI Professional program in this Brochure Document.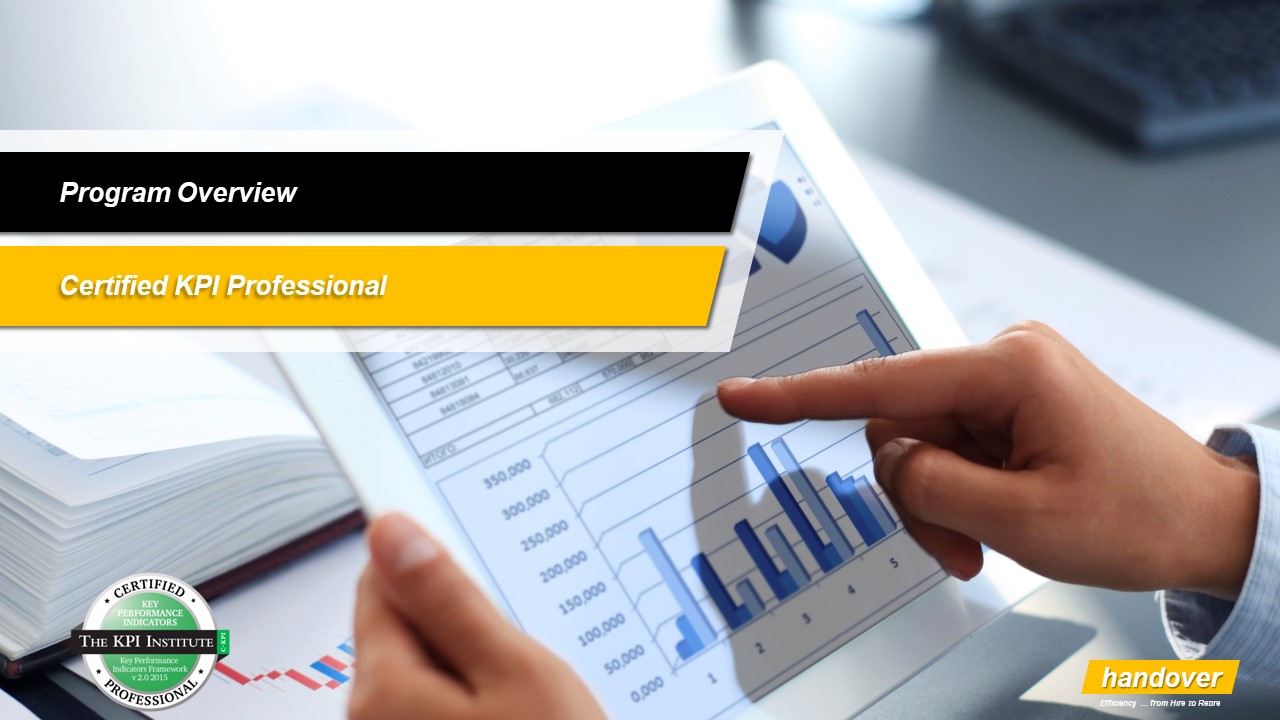 ---
Trainer's Profile
This program will be delivered by Alin Sonda. You can find an overview of her profile in this document Alin Sonda.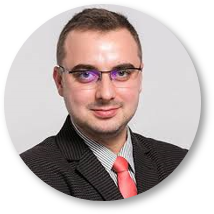 ---
Program Schedule
The program will take place from 24 to 26 June 2019 in Amman, Jordan (Bristol Hotel).

---
Program Fees
The fee for the Certified KPI Professional program is 1,500 USD (1,400 USD/participant for groups of 2 or more). The program fee is inclusive of:
Participant folder with course material

Tea/Coffee Breaks and Lunch available during workshop days

A Certificate of Attendance (upon completion of the 3 workshop days)

A Certificate of Completion (upon completion of the Certification Exam)

A Certified KPI Professional diploma (upon completion of post-workshop assignments)

Free access to a number of online resources from The KPI Institute.
---
Program Registration
To register for the program, please complete the Registration Form and email it to enquire@handover.consulting. The deadline for accepting registrations is 18 June 2019.
---
---
Relevant keywords: Amman
---